TraXion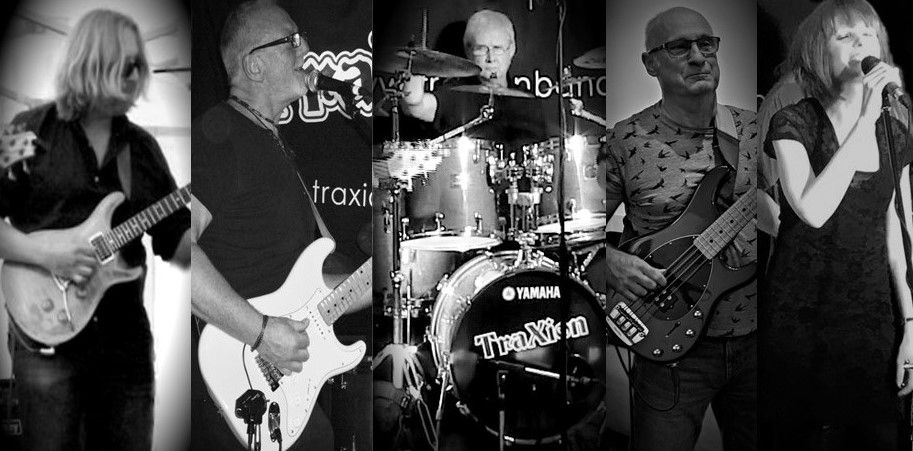 Formed in early 2015, Traxion play exciting, high-fidelity, versions of contemporary and timeless songs with energy, great vocals and an excellent live sound.
Highly skilled and experienced musicians, Traxion are an established favourite at venues across the Midlands.
Traxion play a wide range of music by many artists including: REM, Talking Heads, The Pretenders, Blink 182, Jimmy Eat World, Pink, Mink De Ville, Midnight Oil, The Vapours, The Killers, Razorlight, Men at Work, Robert Palmer, ZZ Top, Billy Idol, Stereophonics, The Primitives, Snow Patrol, Bryan Adams, The Bangles and many others...
We now have upcoming gigs for 2021!!
Come and see us or book us for your venue or event!

TRAXION IS TAKING BOOKINGS FOR 2021 & 2022!
CLICK THE UPCOMING GIGS TAB FOR FORTHCOMING EVENTS
CLICK THE CONTACT TAB FOR BOOKINGS